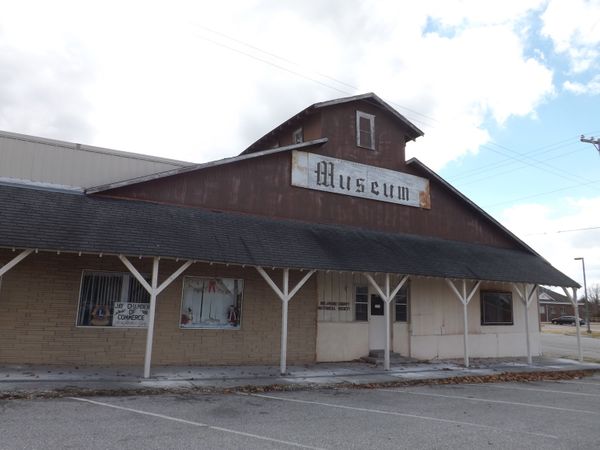 The Delaware County Historical Society was organized in 1976 by locals that sought to preserve Delaware County's history. In 1991, the Mariee Wallace Museum opened to house the county's historical artifacts, books, and miscellaneous items. The museum is a non-profit organization that established 501(c)3 status in 1976.
In 1979, the historical society published a thousand page history of the county titled, "Heritage of the Hills a History of Delaware County." In 1981, the magazine was published titled, "Heritage of the Hills." The magazine is a bi-annual publication, published in the spring and fall of each year. The magazine is included with a paid membership. Join today and support your local non-profit!
Historical Society Board Members:
Becki Farley
President
Previous business banking advisor with thirty-three years of banking experience. Becki was recently elected as the Mayor of Jay.
Pat Cordell
Vice President
Retired from the U.S. Navy, 20 years. Maintained P-3 A/C and flew as a crew member.
Zelda Houck
Treasurer
Retired Delaware County Department of Human Services, twenty-four years in the clerical department and Sissy's Place, retail sales 10 years
Leah Jo Morgan
Secretary
ISO/AAP, Chief Operations Officer, twenty years with Grand Savings Bank, 5 years as business owner, Lakeview Computer Systems.
John Stevenson
1966-1970 US Navy, retired AT&T, 31 Years, as well as a local rancher.
Turner Hopkins
Small business owner specializing in mobile home repair for thirty-five years. Lives on his birthplace, fourth generation, since 1936
David Dunham
Oklahoma State Tech, US Army; fifteen years Construction Engineer, twenty-five years Safety/Environmental/Fire Protection Management, retired Little Debbie's management team 2010
Winston Dunaway
Enlisted in the Navy 1957-59. 1963 worked at Eagle Pitcher in Quapaw, 1963-1995 Department of Human Services, last twenty five years in management position. After retirement, worked 3 years for Hospice and Home Health. Board of Directors at an alcohol and treatment center for over thirty years.
Carol Savage
Retired from Volkswagen USA, in San Francisco. Currently a volunteer genealogist at Grove Public Library, specializing in Cherokee genealogy. Carol's family roots go back to Trail of Tears and settling on Honey Creek.